Saddle Fitting & Consultation
Saddle Fitting & Consultation
Our highly trained saddle fitters, Jen & Ericka, are here to help you find the best saddle fit for you and your horse.
Whether you're shopping for a new saddle, or interested in making sure that your current saddle fits your horse well, we can help.
What is a Saddle Fitting Appointment?
If you are shopping for a new, custom, or high quality used saddle, then this appointment is for you.  These appointments are scheduled for 2 hours and include static and dynamic evaluation of your horse and current saddle, tracings and the opportunity to try up to five suitable saddles.
It is our goal to find a terrific saddle to be kept for further test riding, but in some cases we need to keep searching.  No problem though, our connections with tack shops and distributors around the world provide resources for more options and a follow up appointment can be scheduled.
What is a Saddle & Tack Consultation?
A saddle consultation appointment is designed for clients needing their current saddles evaluated for fit, balance, adjustments, padding or repair.  We also provide consultations for bridle, bit and other tack fittings.  Due to the array of issues addressed, these appointment times my vary and may require ridden evaluations.  While minor repairs and adjustments can be done onsite, some require work that can only be done in the workshop.  If you have specific questions regarding your tack and saddlery please contact us.  Most estimates must be made in person, but we are happy to answer what we can.
Pricing
Saddle services bill at $125 per hour. There are additional fees for repairs and adjustments. We charge a base travel fee of $25 within Fort Collins. For appointments outside of Fort Collins, travel fees increase based on mileage and are split among clients seen each day.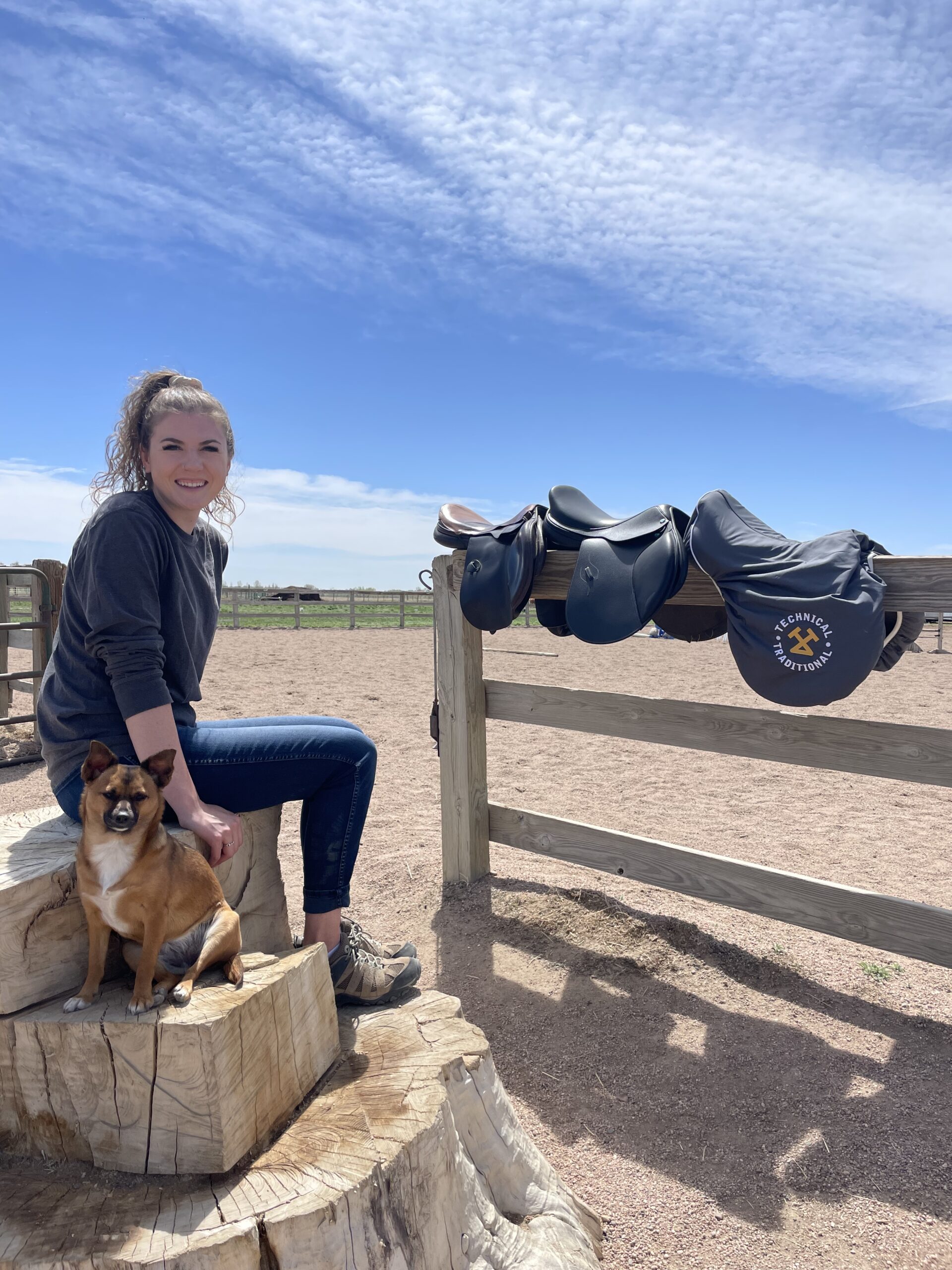 Remote Saddle Fitting
It is always our preference to have our hands on your horses and work with you in person, however, we understand that this is sometimes impossible.  For our clients who live far away, we have created a remote saddle fitting service option. 
During a remote saddle fitting, we will work with the specific information you provide about you and your horse, photos of your horse and videos of you riding.  We use our decades of saddle fitting experience to evaluate your current saddle fit or saddle fit needs. We may also make recommendations regarding saddle options we have available for test riding or other tools you should be considering.
Remote Saddle Fitting: $150
Up to 1.5 hours of accumulated time working with you via email, phone, FaceTime, etc.

An evaluation of your horse through pictures and videos.

A comprehensive discussion on your needs and our best recommendations. 

We will ship* you a saddle to keep on trial for seven days (you are responsible for shipping charges).

A pre-scheduled FaceTime call (30 min) where we can see and discuss your saddle experience and make real time recommendations (an assistant on your end can be helpful in assisting holding the phone while you tack up, make adjustments, ride, etc.).
Remote Saddle Evaluation: $100
Up to 1 hour of accumulated time working with you.

An evaluation of your horse through photos and videos.

An evaluation of your current saddle through recommended photos.

A comprehensive discussion through email on our best recommendations. Recommendations may include:

Sending us your saddle for a flocking adjustment 

Implementing shims or a half pad

Trying other saddle options
Other Services:
Test Rides
Even if you don't schedule saddle services, we allow our saddles out for test rides.  We charge a $25 test ride fee per saddle.  We are happy to ship saddles out for test rides.

*All saddles must be returned to Happy Horse within 3 days.  After 3 days, the customer will be charged the full price of the saddle, which is non-refundable. Contact us here to get more information on test riding one of our saddles. 
Saddle Service Bundles:
We are excited to announce that we are now offering an opportunity for clients to pre-book four (quarterly) 1 hour saddle service appointments. These appointments are intended to provide consistent maintenance for one saddle, for one rider, on one horse. This is a great way for you to keep up with your regular saddle maintenance and not have to worry about emailing us to get on our busy schedule! Email Ericka@happyhorsetack.com if you're interested in this service.
Although we prefer in person saddle fitting, we understand that it is not always possible due to timing and distance. We do offer remote saddle fitting appointments and allow our saddles to go out on trials. We highly recommend taking advantage of these services to find the best option for you and your horse. All saddle purchases are final.